KOALAS
Cleland Wildlife Park (near Adelaide) had fantastic opportunites for visitors to spend time up close with koalas at no extra charge. There wasn't even a long line, though the attraction doesn't operate continously.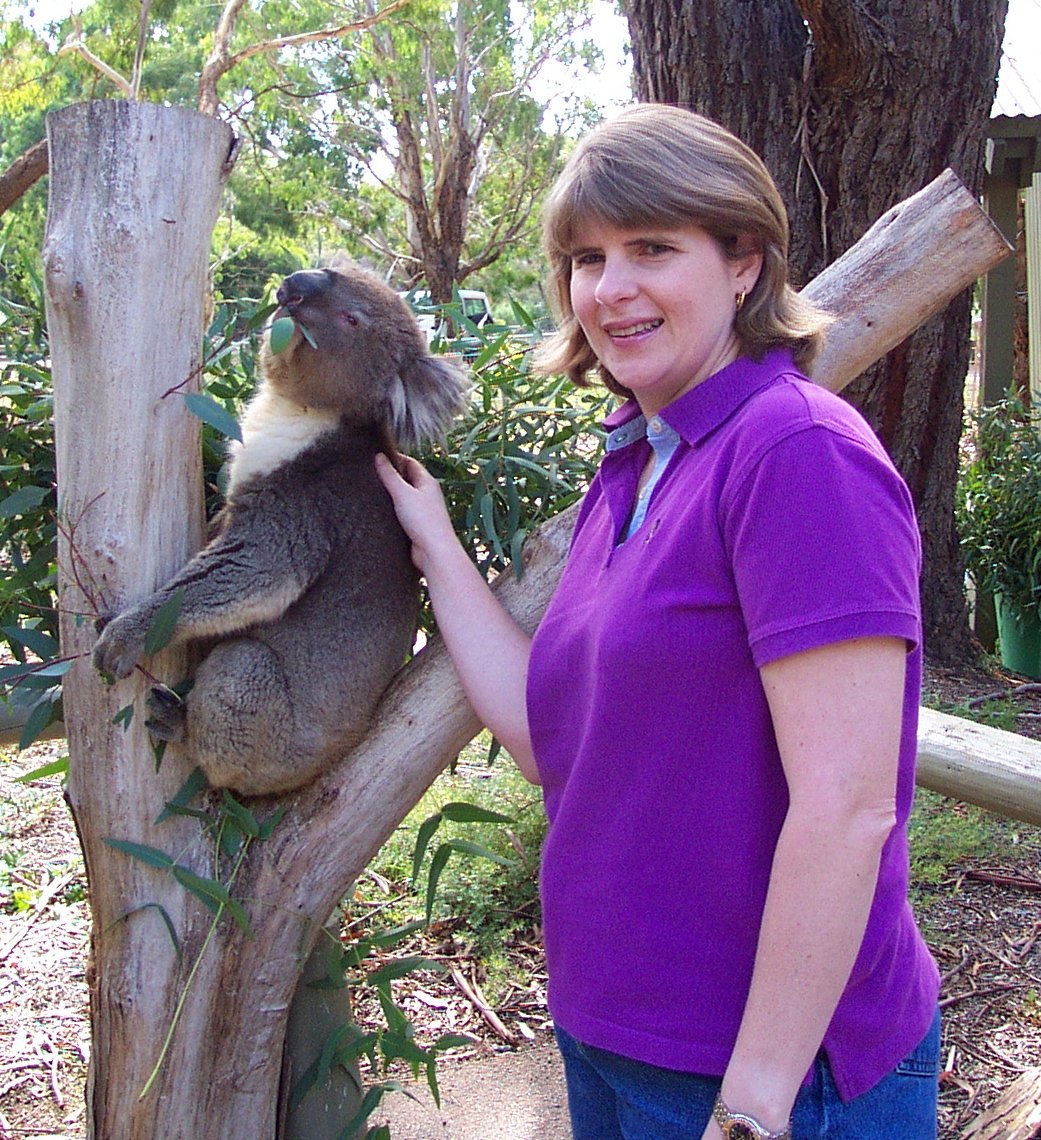 Karen with a koala (the keeper is just out of view)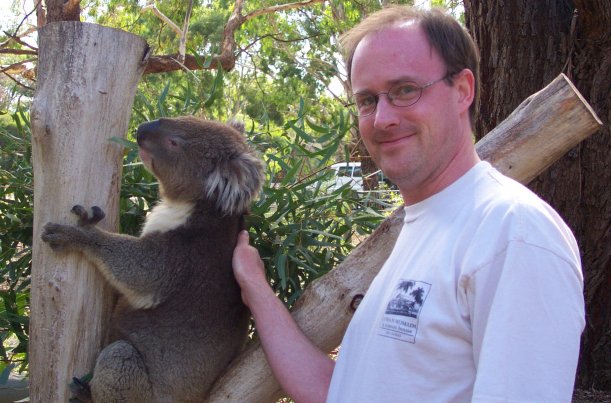 Orin with the same koala a moment later.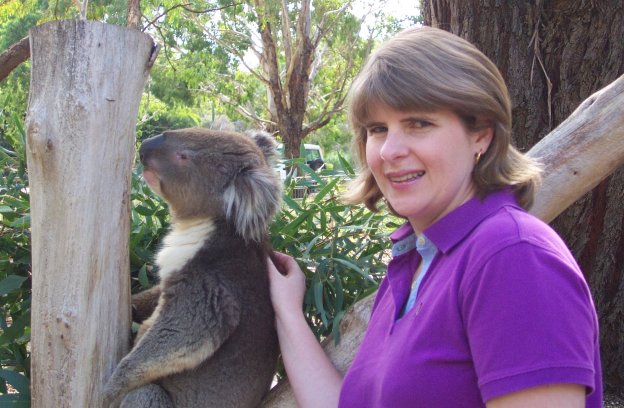 Done with the leaf of the moment, the koala is now looking for another leaf.
---
After the one-on-one opportunities, we opted to have our picture taken holding a koala for a small fee (cheaper than "Pictures with Santa," but we did the hard work of lifting!)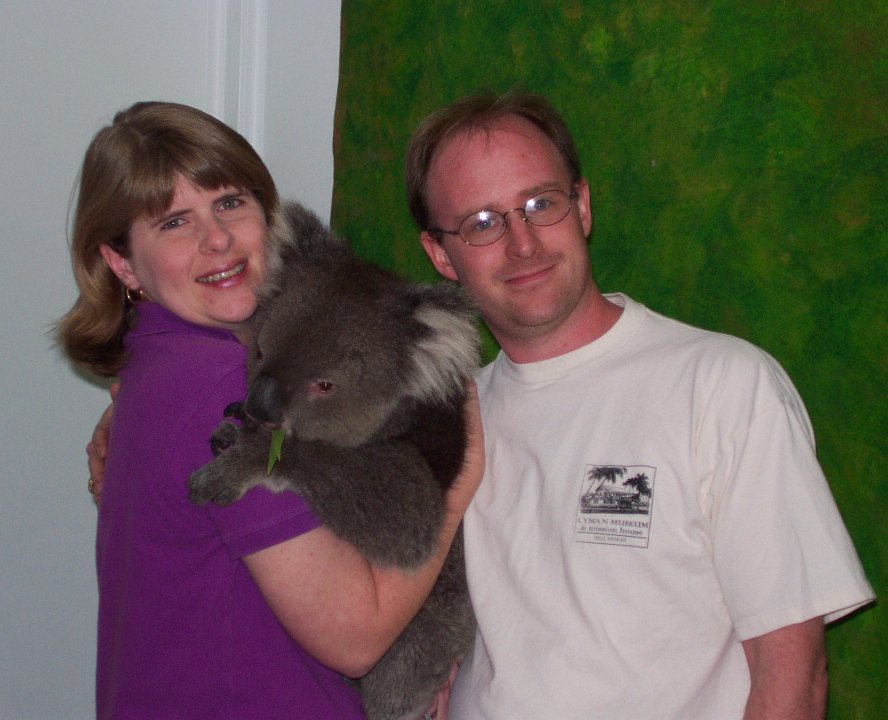 Orin and Karen with "Snuggles" the koala.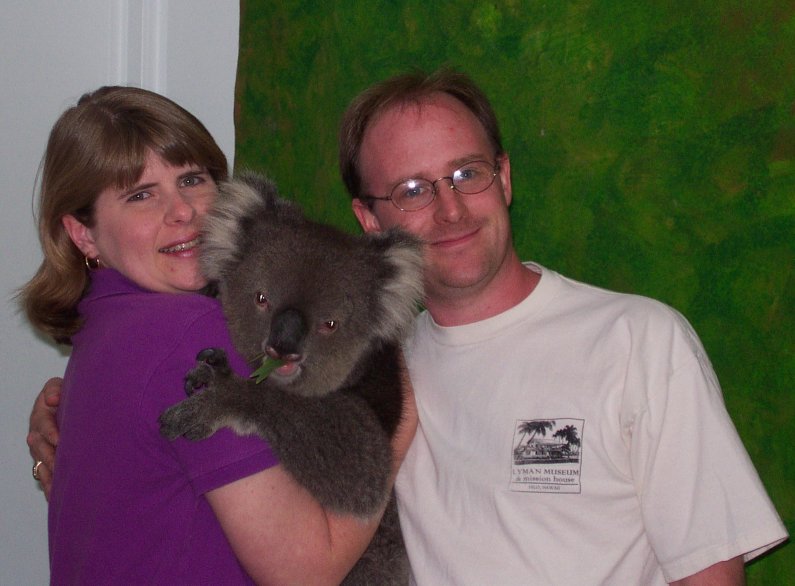 Snuggles is seeming heavier by the moment!!!
Our "professional" picture with Snuggles did not come out, so we had another polaroid taken with a slighly less-heavy koala who had come on duty after Snuggles was done for the day (the koalas only "work" 15 minute shifts). Someday I may scan the polaroid and include it here.
Copyright © 2001 Orin & Karen Day, Durham, NC, USA. All Rights Reserved.